Fundraising is one of the key ways that Rainbo Initiative raises unrestricted funds for the organization.
2018 Fundraising Events
In November 2018 Rainbo Initiative held a Sponsored Walk through Freetown, which was a huge success. The Sponsored Walk kicked off the Community of Practice's activities to commemorate UN Women's 16 Days of Activism.
The 16 Days of Activism is a global campaign set up in 1991 to raise awareness about violence against women and its impact on a woman's physical, psychological, social and spiritual well-being. The 16 Days of Activism begins every year on 25th November on International Day for the Elimination of Violence Against Women and ends on 10th December on International Human Rights Day. These two dates highlight that violence against women is a human rights abuse.
Over 180 people attended Rainbo Initiative's Sponsored Walk and over 300 t-shirts were sold to raise money for the organization. In total, around 25 million Leones was raised for Rainbo Initiative through this event.
2019 Fundraising Events
Rainbo Initiative's first fundraising event of 2019 is the 'Hands Off' film premiere, on 7th March 2019 at Lagoonda Cinema in Freetown.
Rainbo Initiative in partnership with the Henrietta Mbawah Foundation have produced a short film highlighting the growing problem of gender-based violence in Sierra Leone.
On 7th February 2019, His Excellency the President of Sierra Leone, Julius Maada Bio announced a state of national emergency on rape and sexual violence. Films are used a powerful advocacy tool and Rainbo Initiative and Henrietta Mbawah Foundation think the 'Hands Off' film will trigger a long-overdue national conversation on the situation of gender-based violence in Sierra Leone.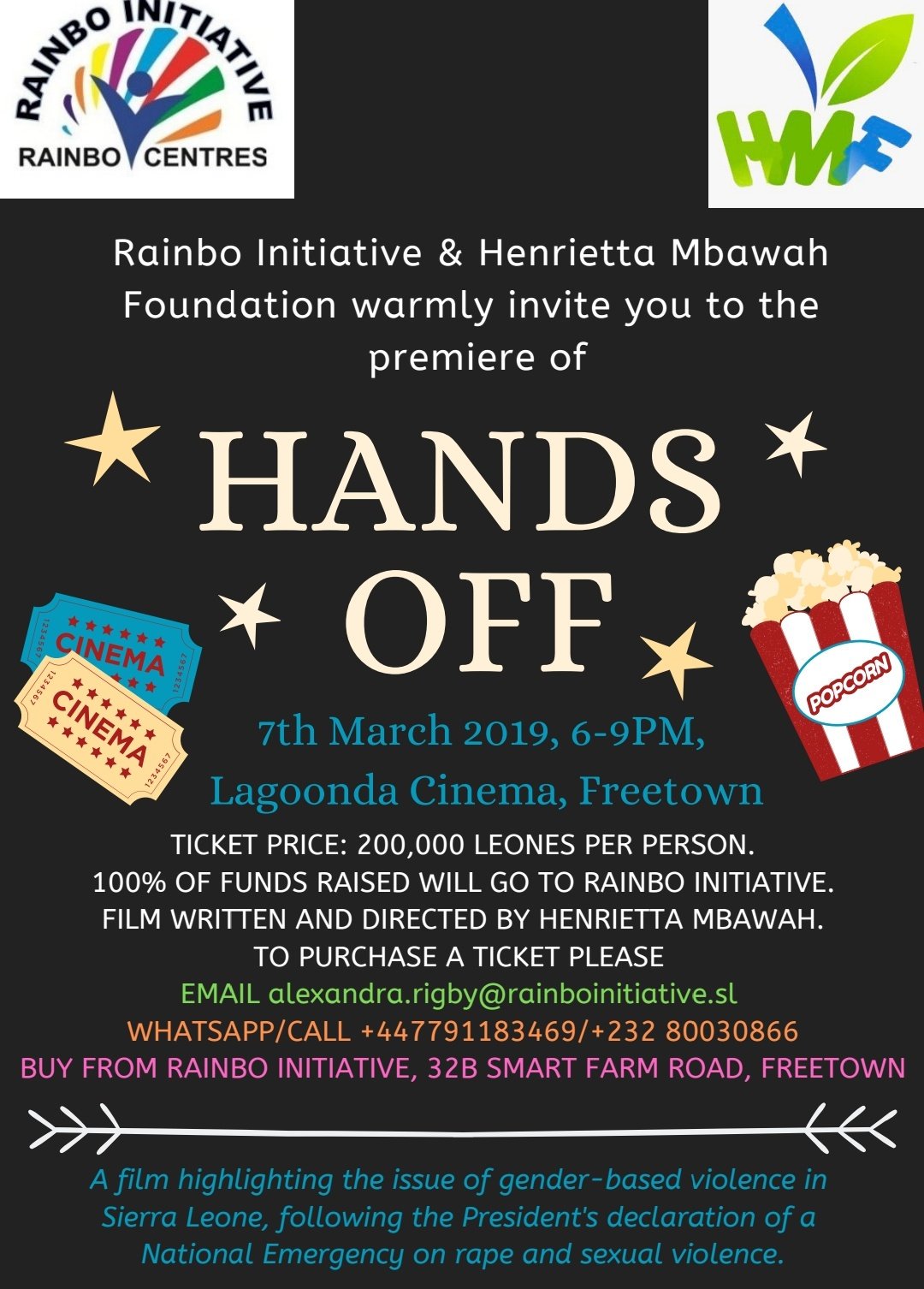 Fundraise on behalf of Rainbo Initiative
Rainbo Initiative are often chosen as a charity for people to fundraise for. In February 2019, Femme Collective organised a performance of the V Monologues with 90% of the profits from the evening going to Rainbo Initiative.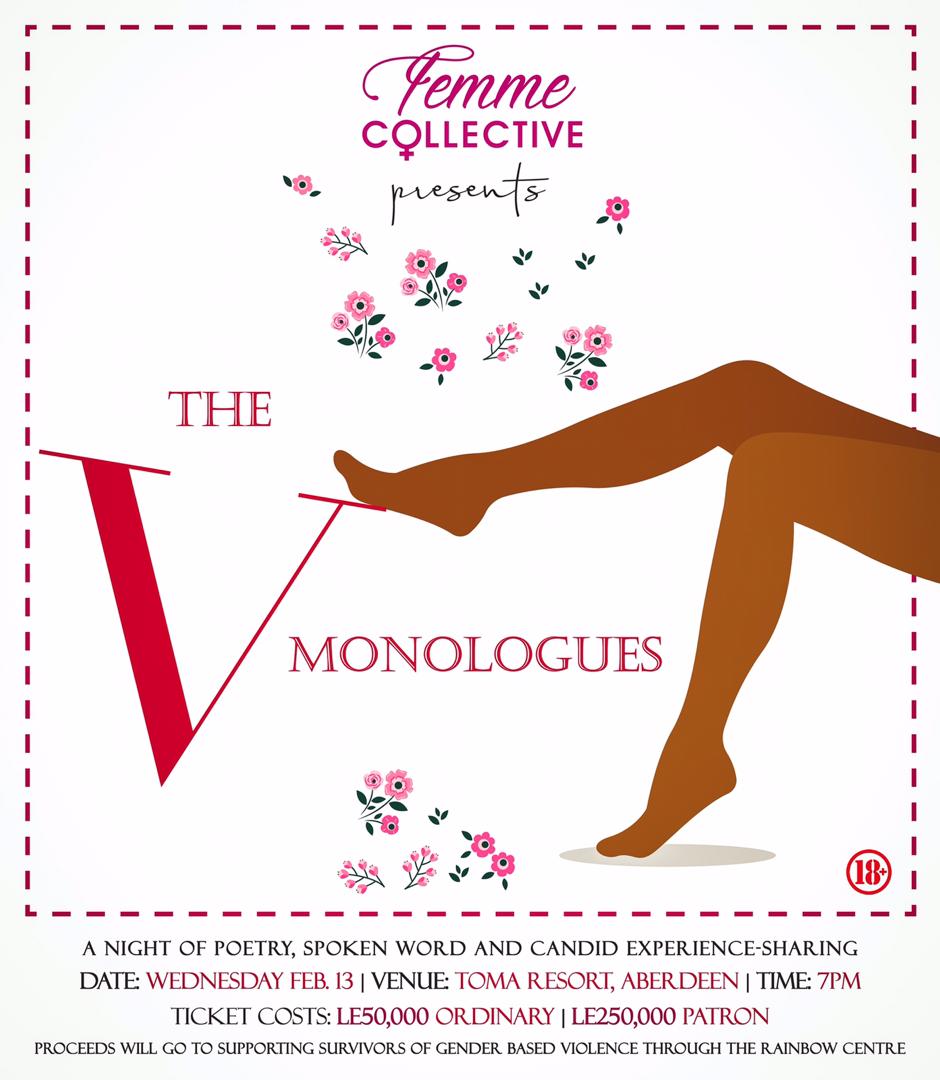 If you would like to fundraise on behalf of Rainbo Initiative then please get in touch here.